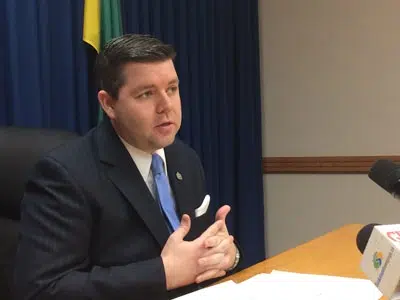 The province has seen its strongest growth in jobs since October of 2014.
On Friday, Statistics Canada reported Saskatchewan's year-over-year employment increased by 9,400 jobs.
Full-time employment grew by 5,700 jobs, while part-time employment grew by 3,700 jobs. Minister of Immigration and Career Training, Jeremy Harrison credits the increase in the growth of jobs to the private sector.
Although the province saw its strongest growth in four years, Harrison noted the province remains to be concerned about trade challenges, a number of them related to transportation.
"Particularly in the energy sector, where pipeline capacity continues to have a major impact on oil price," he said. "The diffential is still nearly $50/barrel, still."
Other highlights from October include major year-over-year gains for educational services, up 5,900 jobs and health care and social assistance jobs up 4,700 jobs.
(CJWW)