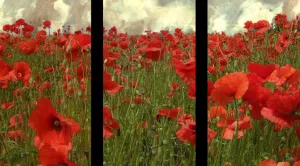 The fifth and final video in a series that looks at the Saskatchewan experience at home and abroad during the First World War will be launched Wednesday in Regina at the MacKenzie Art Gallery.
Minister responsible for the Provincial Archives, Ken Cheveldayoff, says we have the opportunity to reflect on the importance of archives in preserving history for current and future generations, as we get closer to Remembrance Day.
The video series is in commemoration of the 100th anniversary of the War.
Provincial Archivist Lynda McIntyre says the series is a tribute to the men, women and families that together defined the Saskatchewan experience.
You can also see them at Government House in Regina and at the Western Development Museum in Saskatoon.
To watch the first 4 videos on the Provincial Archives YouTube channel, go to:
https://www.youtube.com/channel/UCxk8HJl3F7WkYM0MR2KDfWg
(CJWW)