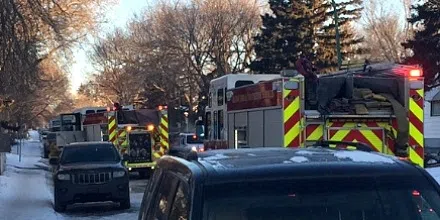 An amendment was introduced in the house Tuesday that would presumptively cover six new forms of cancer through the Saskatchewan Workers Compensation Board.
Once it's passed, firefighters in the province would be able to claim multiple myeloma, cervical, ovarian, prostate, skin and breast cancers as occupational diseases.
That's welcome news to Shauna Baccus, a Saskatoon based firefighter, who said it's not necessarily a matter of if they'll get cancer, but more when.
"With the type of carcinogens that we deal with on a daily basis, weekly basis, yearly basis, like we said before, it's really a matter of when."
Justice Minister Don Morgan noted when it came to this matter, no consultation was needed.
"A number of the changes that were there were committee of the review changes on the organizational structure and those have been over the last number of years," he said. "Things that were in the bill with regards to the cancers, those are based on the information that the firefighters have provided us."