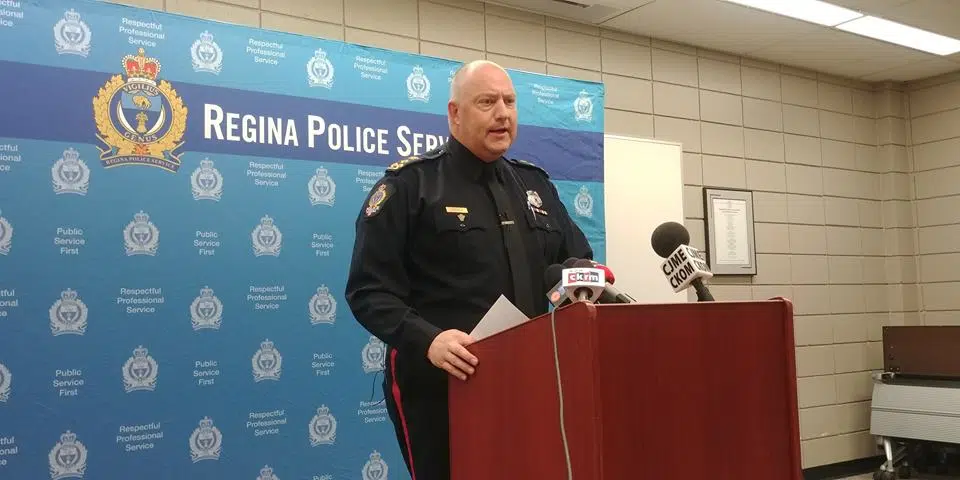 It's been a busy year for the Regina Police Service.
From removing a protest camp on the Legislative building grounds to dealing with the legalization of marijuana and everything in between, there was a lot on the plate of Chief Evan Bray
Surprisingly, as it regards to marijuana through, Bray notes since the drug became legal on October 17th, the process has been quite smooth.
RELATED
"We did spend a lot of time preparing for legalization," he admitted, "Ultimately, I'd say the transition has been much smoother than we expected."
Among the work Bray said was done was the legal expenses, preparation from an impaired driving standpoint, as well as preparing school resources officers with presentations to deliver to schools.
Another issue just beginning to rear its ugly head in the city is a growing problem with fentanyl. While not as prevalent here as it is in Alberta and especially in B.C, it's something police would like to deal with before it becomes a major crisis.
RELATED
"We're really trying to educate people and find ways to reduce harm in our community," said Bray. "Expand the amount of people who have access to naloxone and those types of kits that can really help when people find themselves in crisis."
"A lot of that work is going on right now."
You can hear our full interview with the Chief at noon on New Years Day on 620 CKRM.