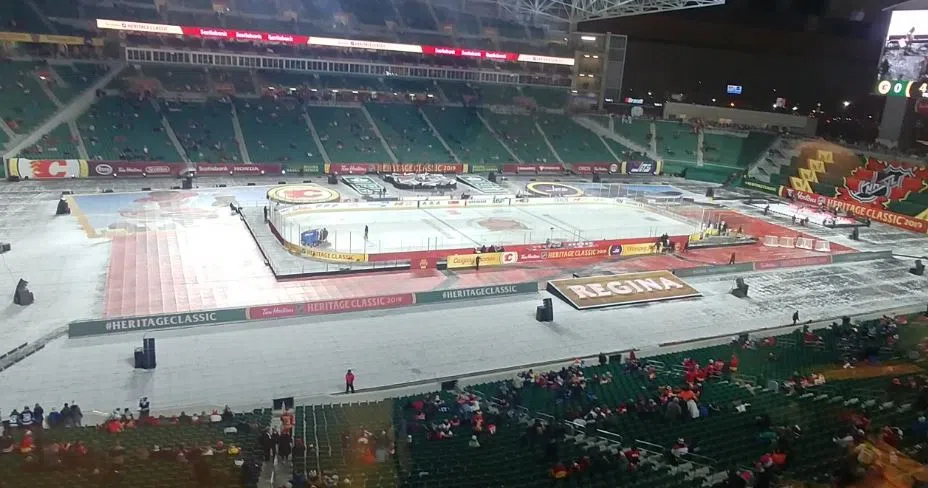 A week of hockey festivities wrapped up Sunday for the Regina Exhibition Association Limited.
REAL says the week of events leading up to the NHL Heritage Classic and WHL Prairie Classic were well attended, adding a hockey buzz could be felt throughout the city all week long.
President and CEO Tim Reid said the Prairie Classic capped off a fantastic week for Regina.
"Just to see so many people come out, the level of energy, the emotion and the passion, we're really proud of the part that we played in this, but more importantly I think we're really proud of our city, the fans and the whole community because they shown themselves to be a bright light in front of a global audience," Reid said.
Reid added it may take a couple of weeks to figure out the numbers, but says the economic impact for the city will be massive.