The Government of Saskatchewan has confirmed 13 new cases of COVID-19 in province, bringing the total to 544.
Twelve of the cases are from La Loche, the other case is in the North region.
Of the 544 cases, 203 are considered active.
The recovery total in the province now stands at 335, after six more people recovered from the coronavirus.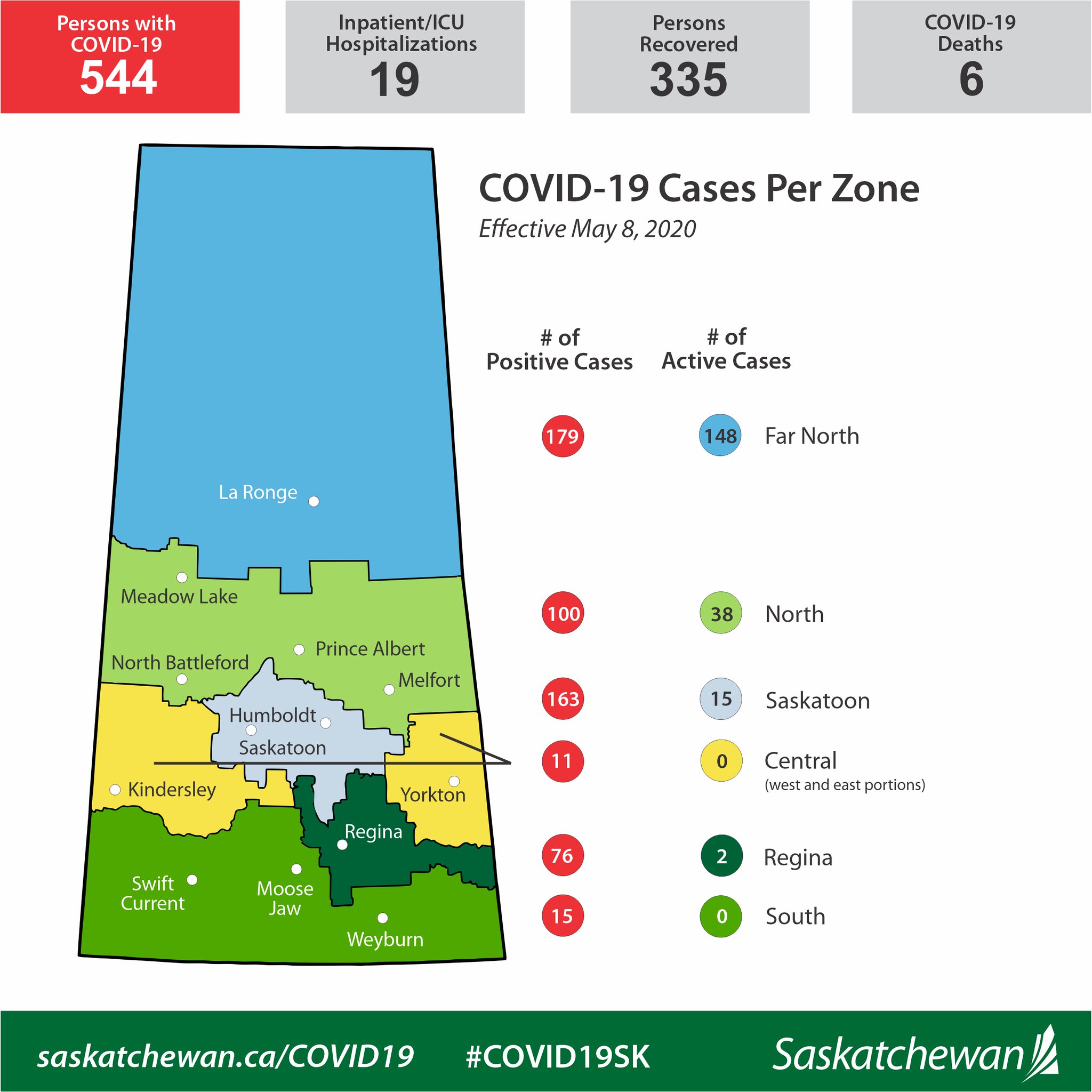 Nineteen people are in the hospital around the province, including four in intensive care.
The province has conducted 35,176 COVID-19 tests so far.
With Mother's Day weekend upon us, the province says that flowers from a florist and dry paper gifts don't pose a risk of spreading COVID-19.
They say, going forward, such gifts will be allowed, unless in some acute care settings with possible allergies.
Facilities are expected to follow existing processes to receive deliveries in a manner that reduces the risk of potential transmission by minimizing traffic in and out of facilities and practicing appropriate hand hygiene before and after handling delivered gifts.