Saskatchewan has two new confirmed cases of COVID-19.
The province says one of the two cases is in the Far North region and the other is in the north region bringing the provincial total to 634.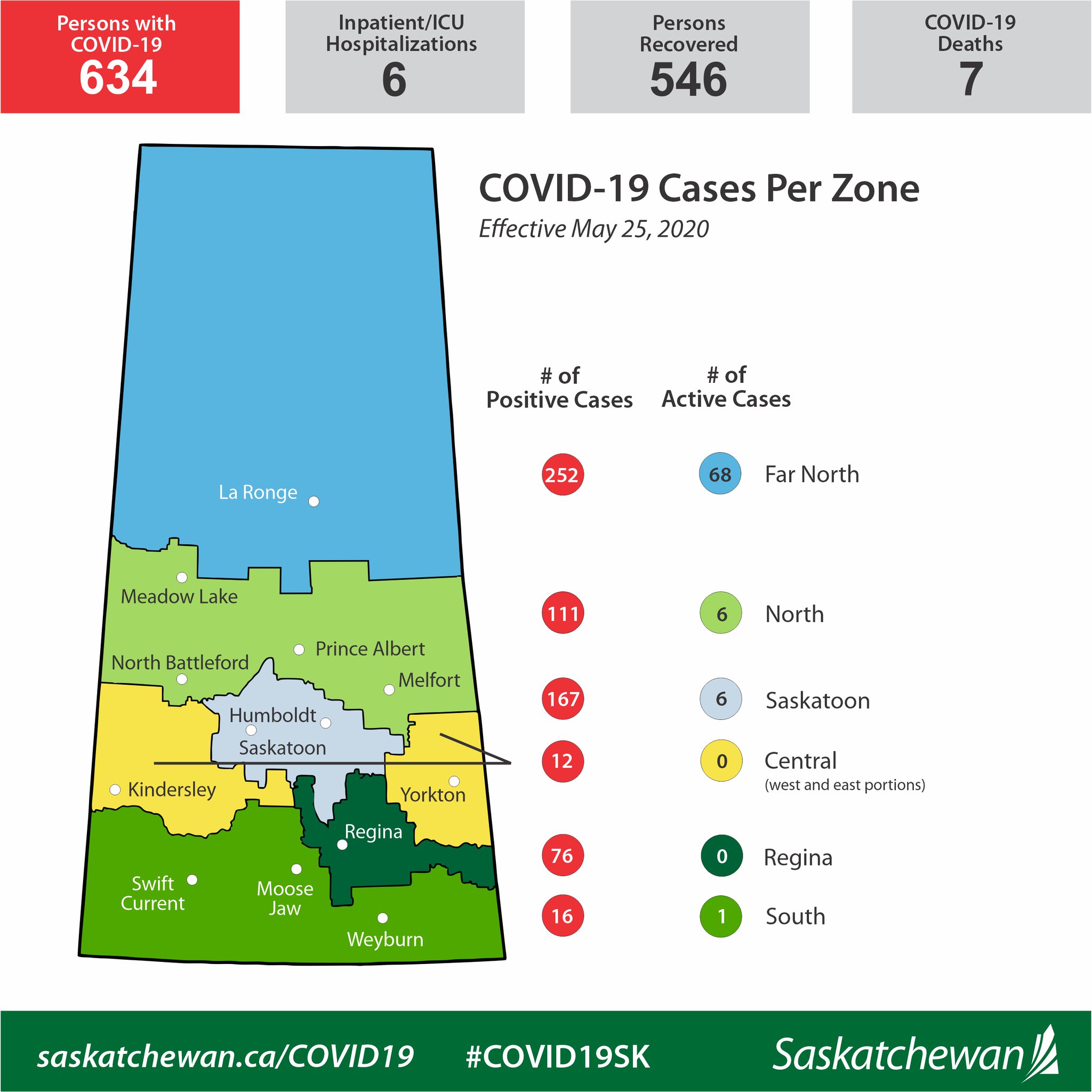 Of the 634 cases, 81 are still considered active with 68 of those 81 cases being in the Far North.
Eight more people have recovered bringing the total to 546.
Six are in hospital including one in Regina. Four are in intensive care (all in Saskatoon).
Breaking down cases by age, the province says the following:
93 cases involve people 19 years of age and under, while the remainder are adults.
226 cases are in the 20-39 age range; 193 are in the 40-59 age range; 104 are in the 60-79 age range; and 18 are in the 80-plus range.
51 per cent of the cases are females and 49 per cent are males.
Seven deaths related to COVID-19 have been reported to date.