For the first time since May 18, the province says there are no new cases of COVID-19 to report.  It means the provincial total stands at 646 with 33 of the cases still active.
The information comes two weeks after Phase 2 of the Re-Open Saskatchewan plan started.
14 more have recovered bringing the provincial total to 602.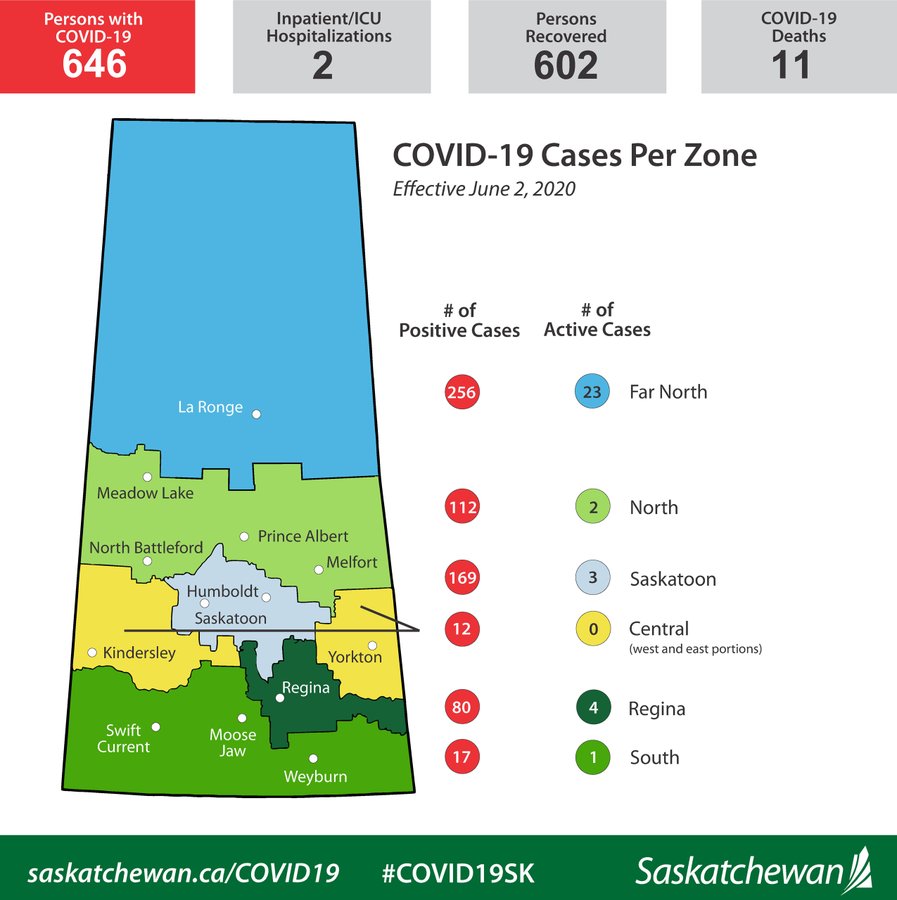 The province is also announcing effective Monday that the public health order restricting travel for Northwest Saskatchewan will be lifted and Phases 1 and 2 of the "Re-Open Saskatchewan" plan will be permitted in La Loche starting Monday.  Phases 1 and 2 had been delayed in the community due to the high amount of cases seen there.