As the province prepares to open more services on Monday as Phase 3 of the "Re-Open Saskatchewan" plan begins, the COVID-19 numbers continue to look promising.
The province reports no new cases on Sunday meaning the provincial total stays at 650 with 12 new recoveries meaning that total sits at 623.  16 cases are still considered active with one person in hospital.  That person is in intensive care in Saskatoon.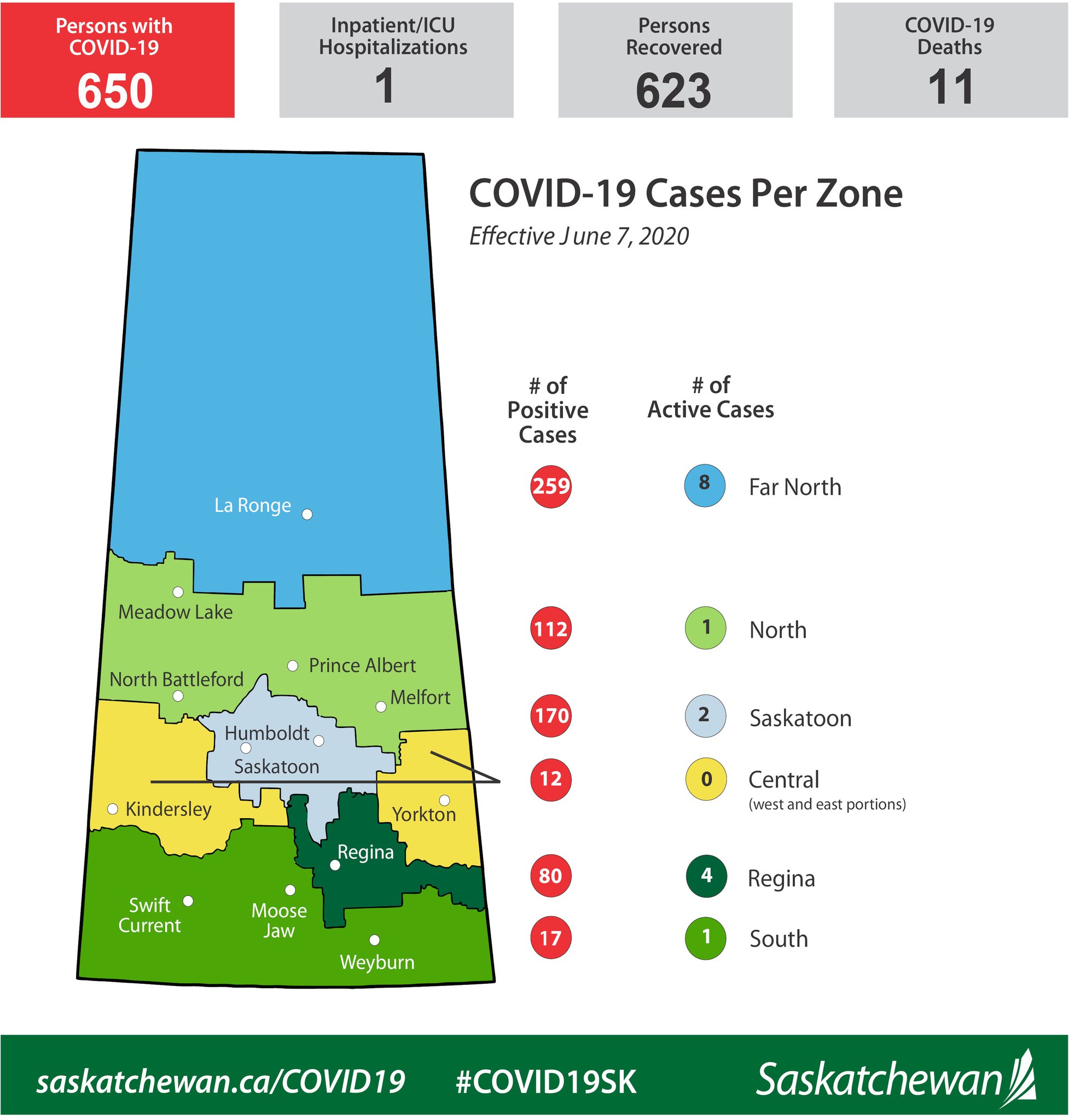 Of the 16 active cases, four are in the Regina Region, eight are in the far North, Saskatoon has two with the north and south regions each having one.