There is another big jump in COVID-19 cases being reported by the province on Wednesday.
50 new cases, which is the second-highest recorded since the pandemic started, are being reported with 44 coming from one communal living setting in the North.  The other six cases, which brings the total number of cases to 1,268, come from the South (3), Regina (2) and Central (1).
The reported increase is a result of aggressive contact tracing and increased testing, which is encouraged as Saskatchewan residents help prevent transmission of COVID-19.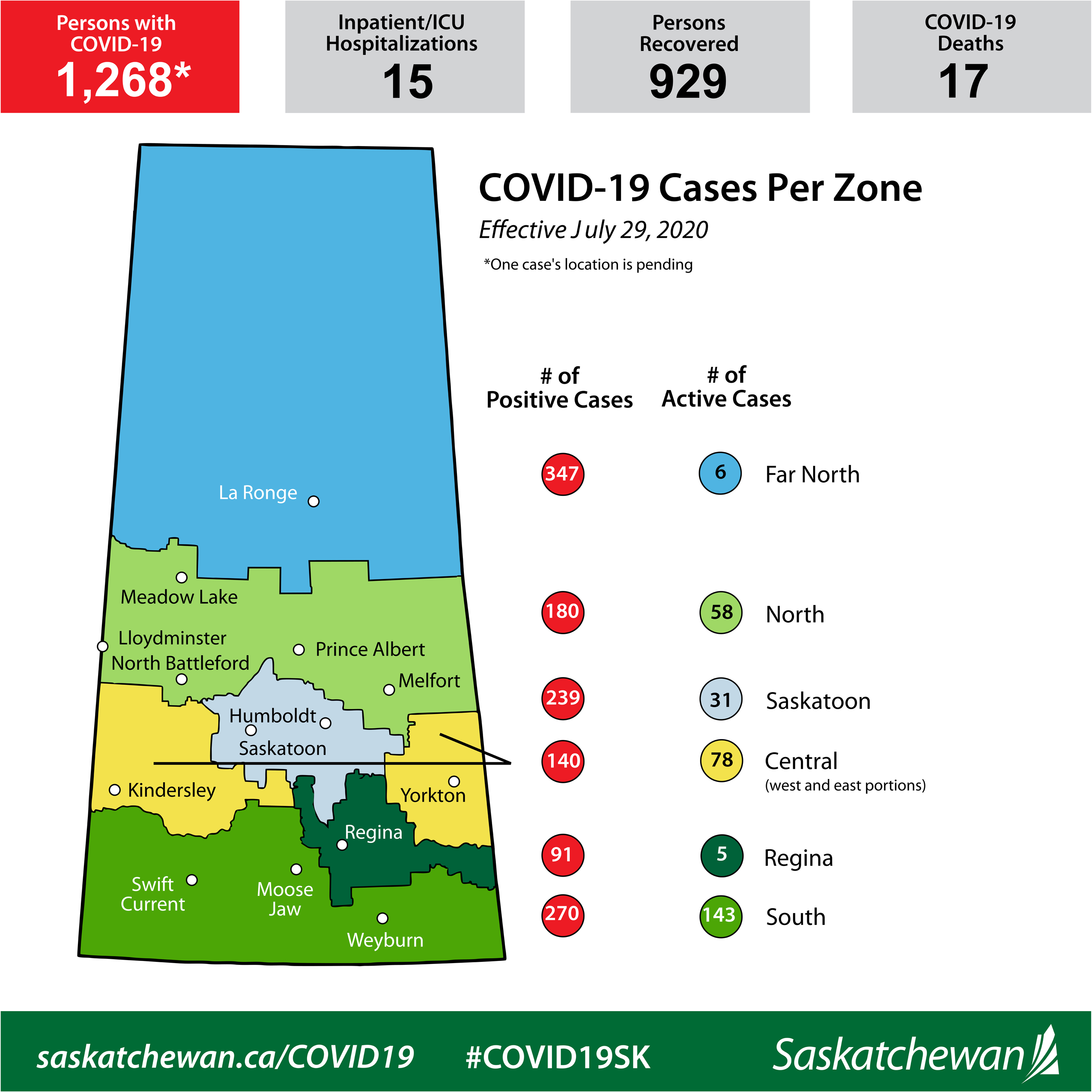 Of the 1,268 reported cases, 322 are considered active.  22 more recoveries are being reported putting the provincial total at 929.
15 are in hospital. Five are in intensive care with three in Saskatoon and two in Regina.