The province is telling us there are five new cases of COVID-19 in Saskatchewan.
In its daily update, the province says three of the five new cases are in Regina with the other two in Saskatoon and the South Central zone.
The five cases bring the provincial total to 1,450.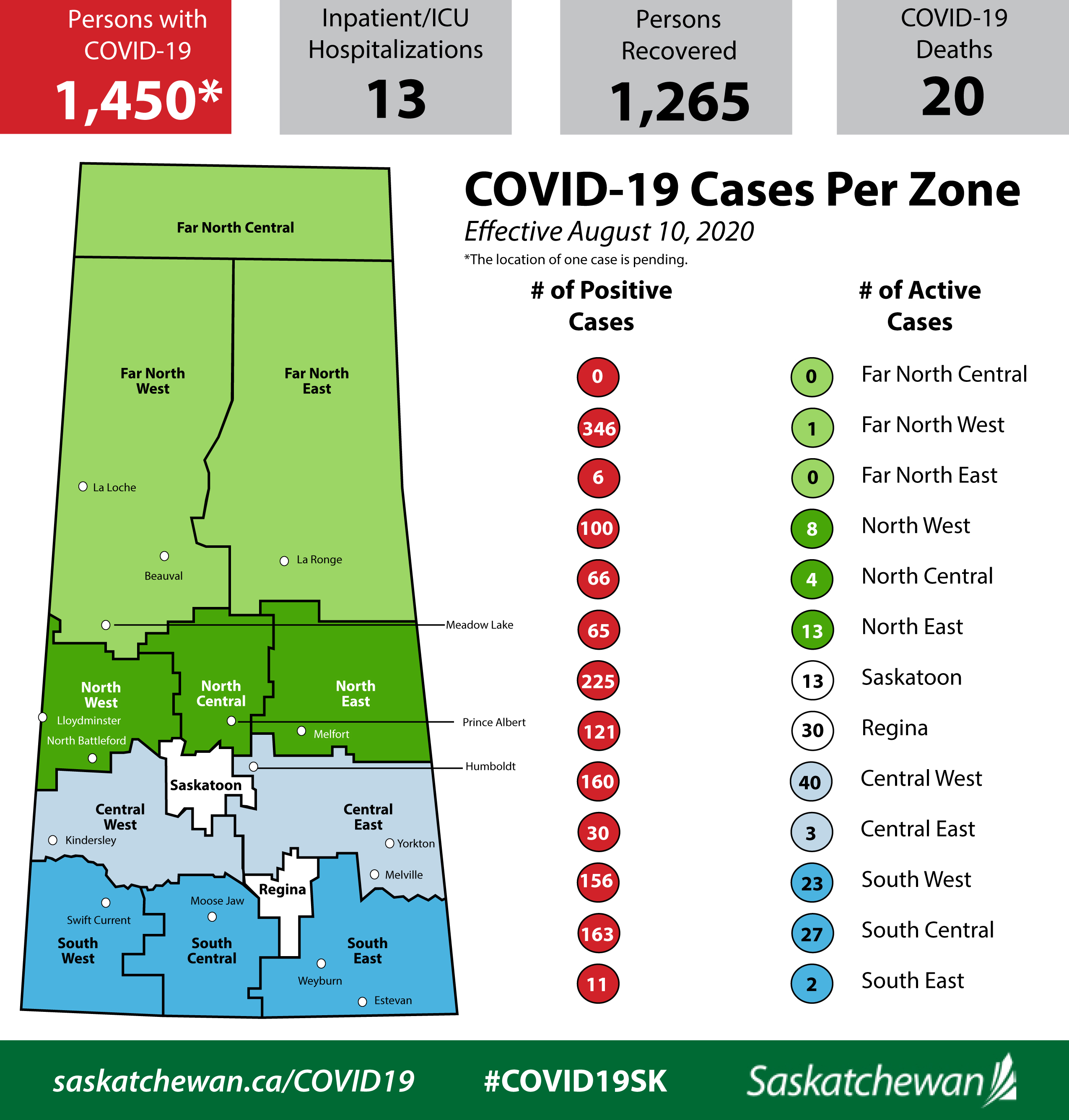 Eight new recoveries are being reported putting the provincial total at 1,265 with 165 cases considered active.
Thirteen people are in hospital. Eight people are receiving inpatient care; three in Saskatoon, one in Regina, three in the South West and one in South Central. Five people are in intensive care; three in Saskatoon, one in the North Central region and one in the South West.
1,297 COVID-19 tests were performed in Saskatchewan on Sunday.