After being below 100  since August 24, the province is now back above that mark when it comes to active COVID-19 cases.
On Monday, it was announced there have been eight new cases of COVID-19 which combined with one new recovery puts the active case count at 103.
Six of the eight new cases are from Saskatoon. It is not known if these cases are linked to 14 announced on Sunday that came from a private gathering.  The other two cases are located in the southwest and south central zones.   Saskatoon now has the most active cases in the province at 43.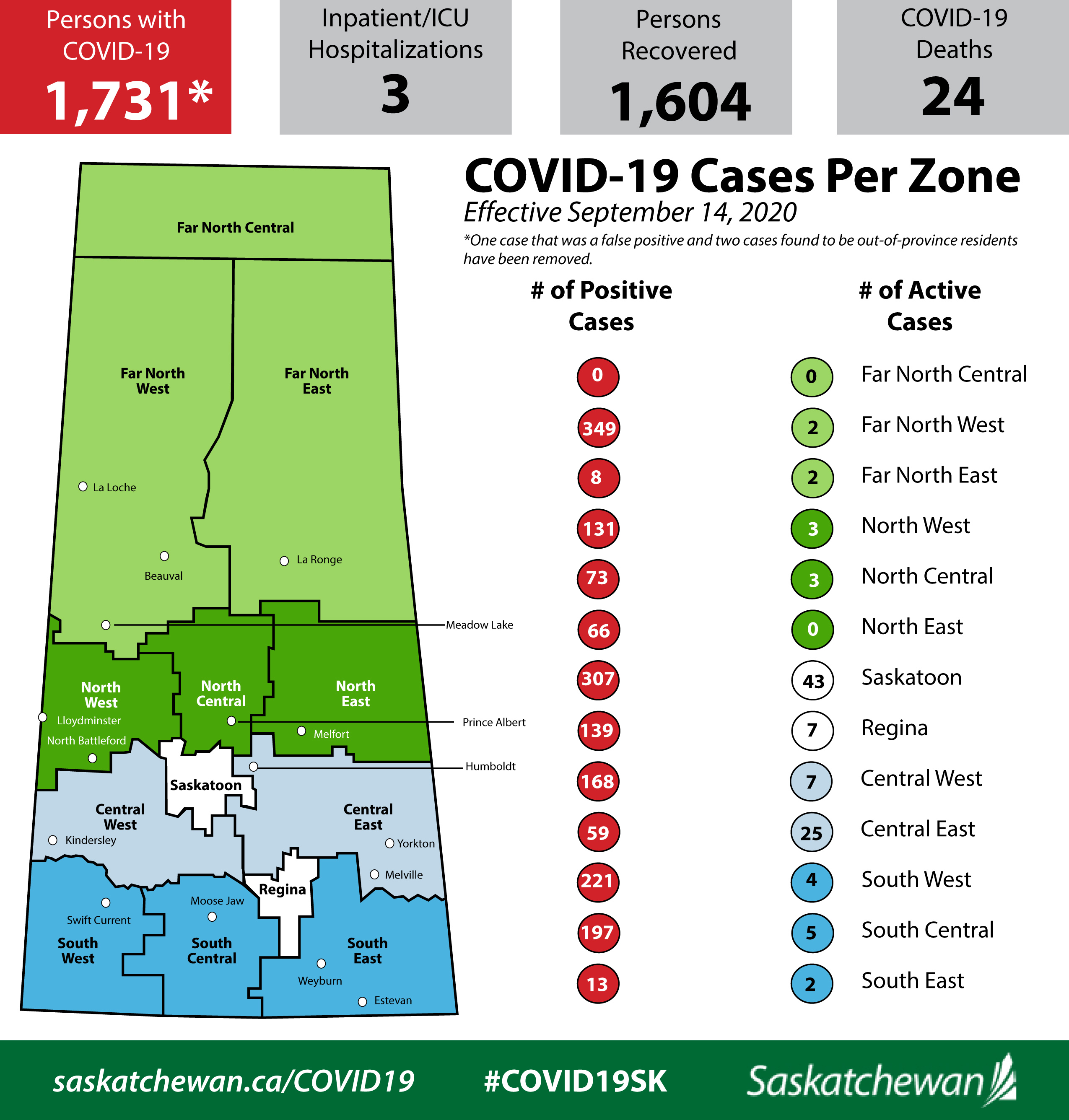 Investigations also show 34 of the active cases in Saskatchewan right now are from communal living settings.
Three people are in hospital.  All three are in Saskatoon.