12 of the 19 new COVID-19 cases being announced by the government on Friday come from the Saskatoon region.
6 of those 12 are have been identified in the workplace at Brandt Industries.  Whether or not there is a link between these cases and the over 20 that have come from a private gathering that exceeded 30 people is not known.
Four of the other seven cases come from Regina with the other three in the west-central zone.
With these 19 cases along with 15 recoveries, it puts the active case count at 113.   24 of those 113 come from hutterite colonies.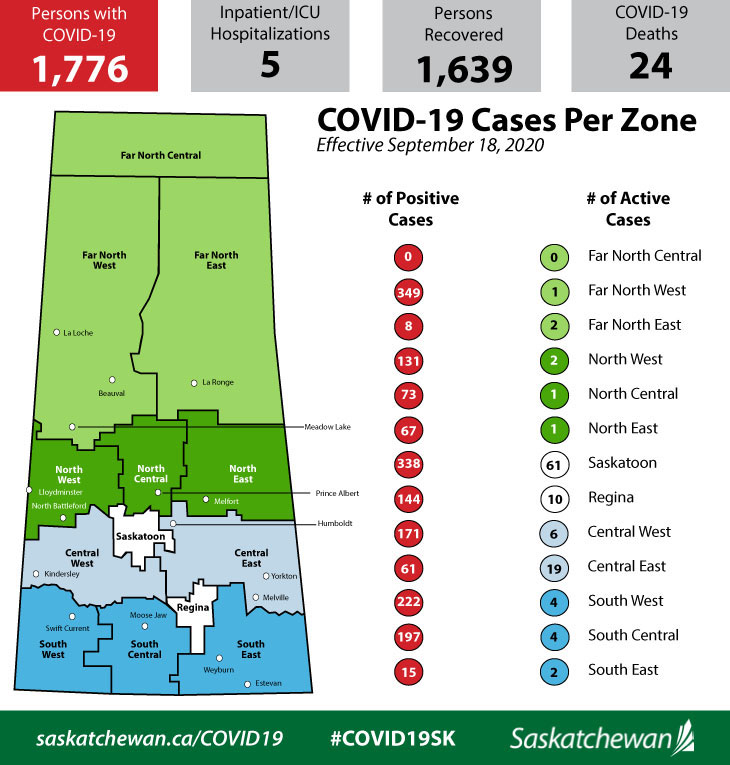 Five people are in hospital.  All five are in Saskatoon.