Saskatoon is reporting five of the seven new cases of COVID-19 in Saskatchewan on Monday.  Three of those five cases are associated with a workplace outbreak at Brandt Industries which was identified last week.  This brings the total of people that have come down with the virus from this outbreak to 17.
The other two cases revealed Monday come from Regina and the Southeast zone.  The Regina case means there are now 22 active cases in the city.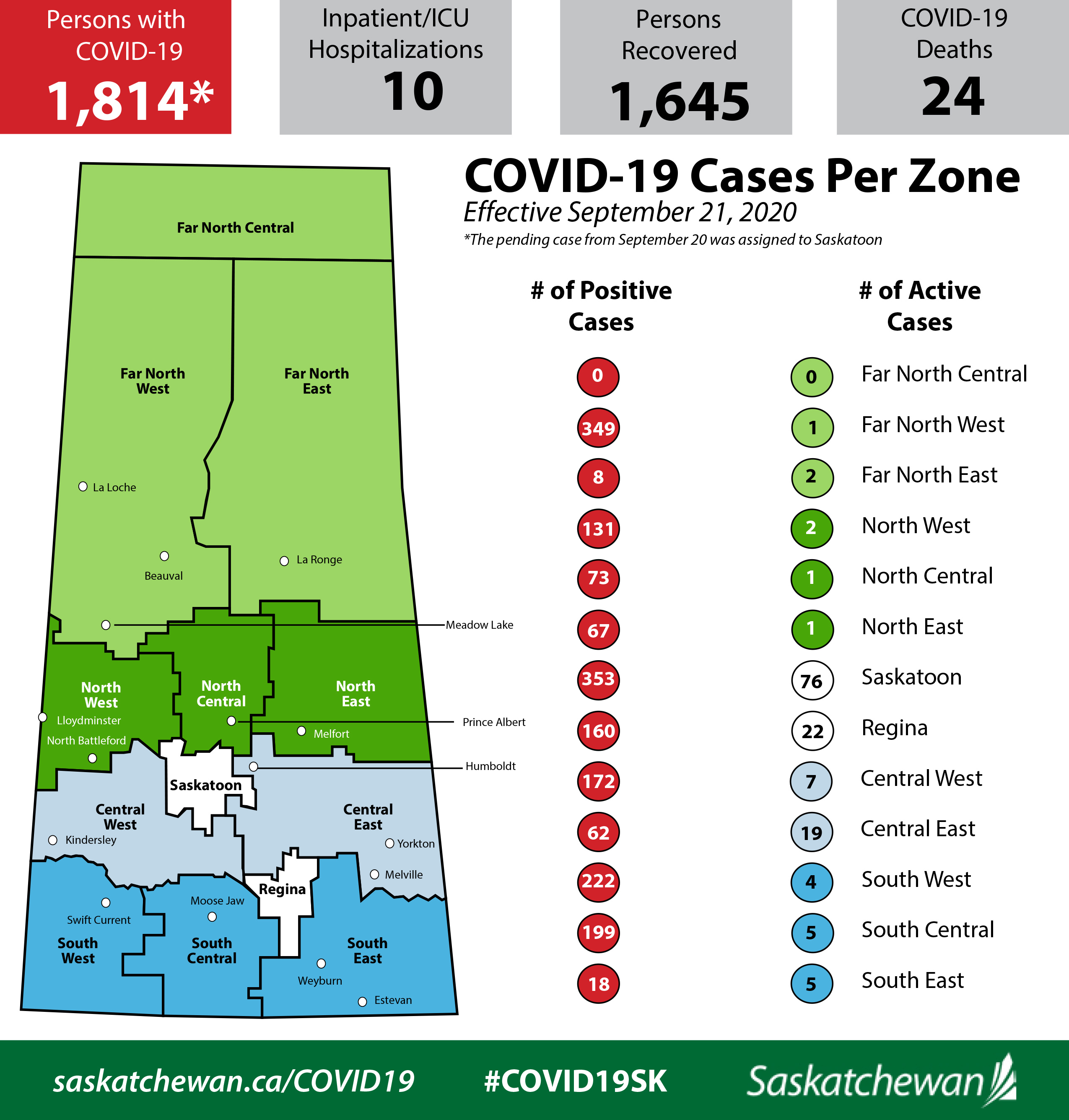 There are two new recoveries meaning the active case count in Saskatchewan now stands at 145 with 1,645 people having recovered since numbers started getting collected in March.
Investigations completed thus far have found that 27 of the 145 current active cases are from communal living settings.
A total of 10 people are in hospital. Nine people are receiving inpatient care; seven of those are in Saskatoon, one is in Regina and one is in the South Central zone. One person is in intensive care in Saskatoon.
1,819 tests were performed on Sunday putting the provincial total at 173,764.
The Saskatchewan Health Authority is also letting people know that they have expanded hours for drive through testing as it is now available on Wednesdays in Regina.   You can go to the International Trade Centre at Evraz Place.  Hours are from 4 until 8 p.m on Tuesday, Wednesday and Thursday and from 8 a.m to 4 p.m on Saturday.