Eight of the province's 14 new cases of COVID-19 being reported on Wednesday come from the Saskatoon region giving them 68 of the 139 active cases currently in Saskatchewan.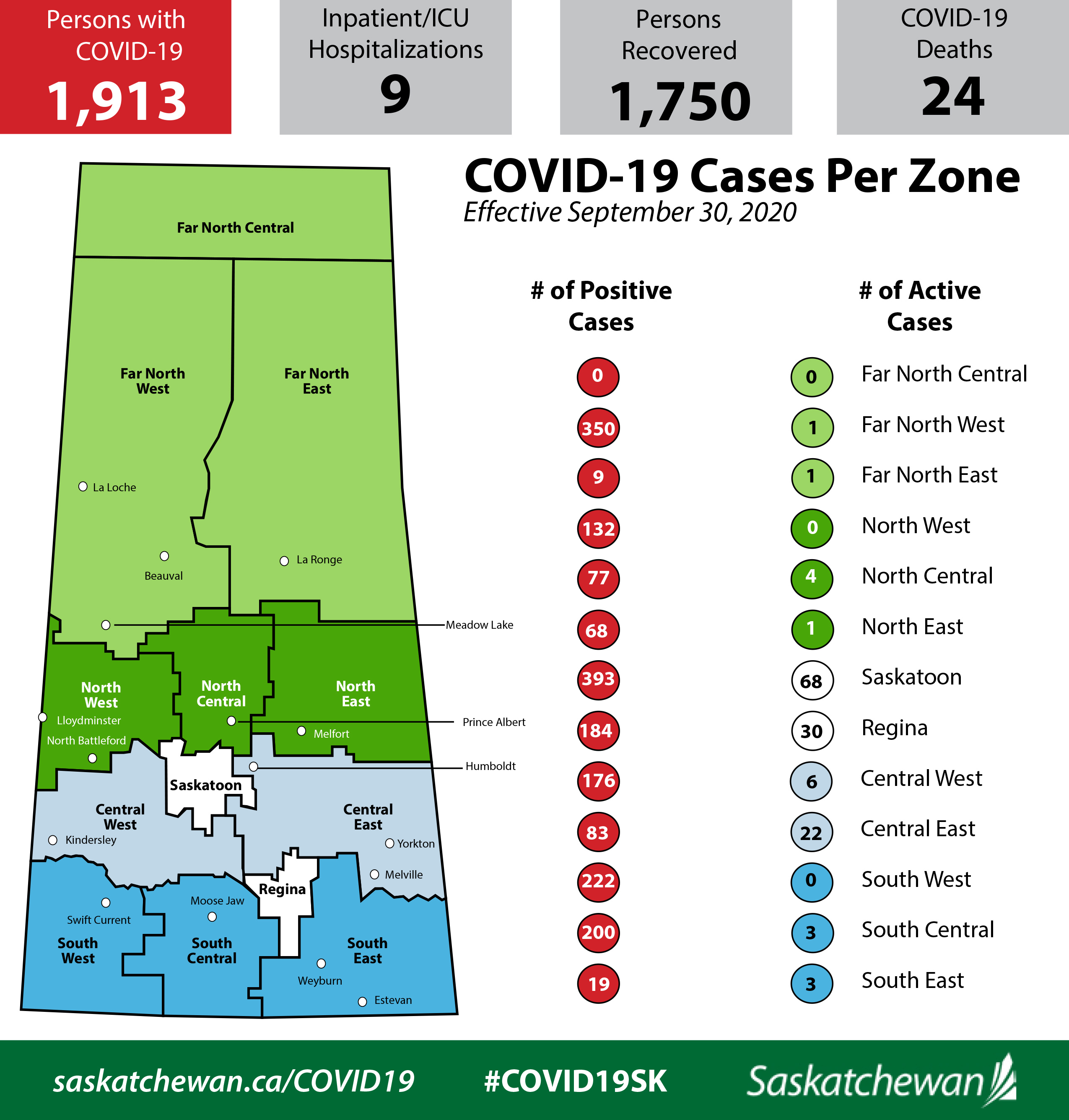 The other 6 cases come from Regina (2), East Central (2), North East (1) and West Central (1).
While 14 new cases of the virus are being announced, there are 13 more recoveries putting the provincial total at 1,750
1,280 tests were performed Tuesday in Saskatchewan bringing the provincial total to 190,795.