Saskatchewan will go into the weekend with 147 active cases of COVID-19.
Friday's numbers show 13 new cases and 1o new recoveries.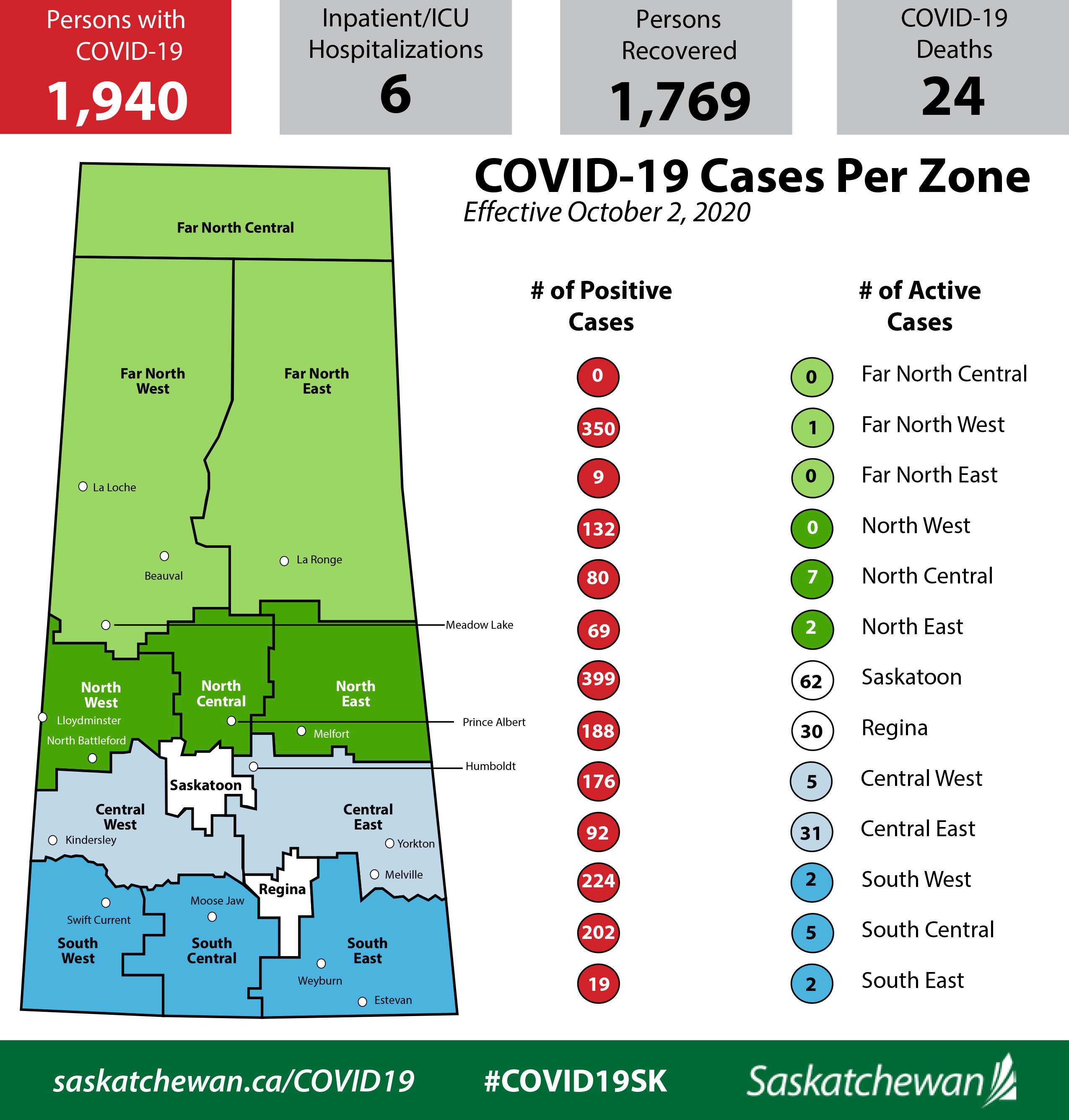 Six of the thirteen cases are in Saskatoon.  Four are in the East-central zone with one apiece in the northeast, north-central and south-central zones.
Six people are in hospital, all are receiving inpatient care; three of those are in Saskatoon, one is in Regina and two are in the South West. There is no one in intensive care.
2,280 tests were performed in Saskatchewan on Thursday bringing the provincial total of tests to 195,286