Since testing started in March, the province has now seen close to 2,200 people test positive for COVID-19.
On Wednesday, it was announced 25 new cases of the virus has been diagnosed putting the provincial total at 2,199.
The new cases are located in the Far North East (4), North Central (5), North East (7), Saskatoon (4), Central East (1), Regina (3) and South East (1) zones.
One of the cases pending location from October 13 has been assigned to Regina; the second location is still pending.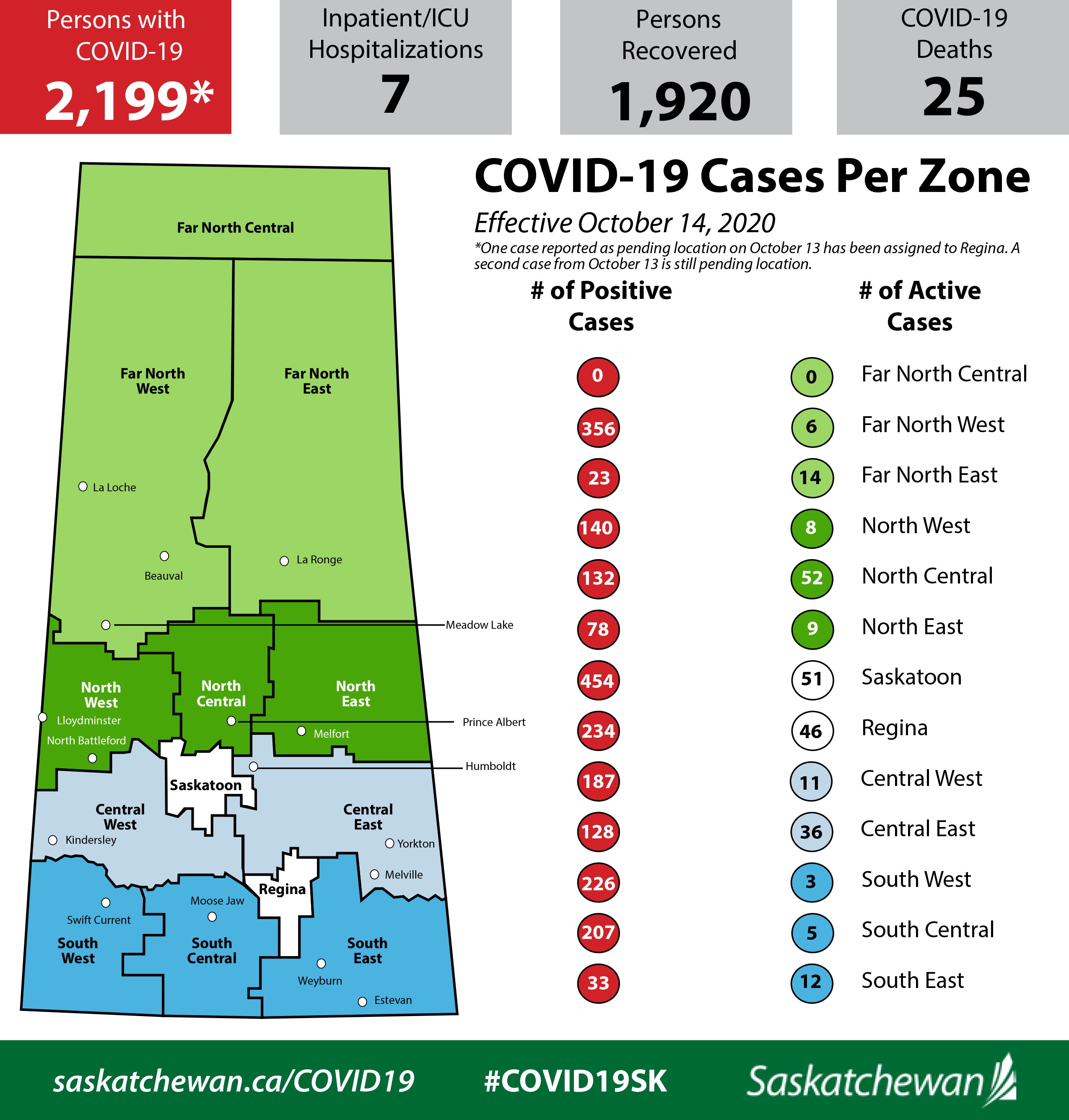 Nine new recoveries are being announced meaning there are now 254 active cases in Saskatchewan.  On October 1, that number stood at 144.
Seven people are in hospital. Six people are receiving inpatient care; four in the Saskatoon zone, one in the North Central zone and one in the Central East zone. One person is in intensive care in Saskatoon.
1,700 tests were performed on Tuesday putting the provincial total at 220,659.