One death, 259 new cases, 214 recoveries and 128 in hospital.
That is the latest when it comes to COVID-19 cases in the province.
The province says the 54th death because of the virus is a person who was over the age of 80 living in the South Zone.
The new cases are located in the Far North West (9), Far North East (1), North West (21), North Central (20), North East (2), Saskatoon (50), Central West (3), Central East (3), Regina (112), South West (21), South Central (10) and South East (6) zones and one (1) new case has pending residence information.
Four cases with pending residence information have been assigned to the North West (2) and North Central (2) zones and three Saskatchewan residents tested out-of- province were added to the North West zone.  The seven-day daily average now stands at 269.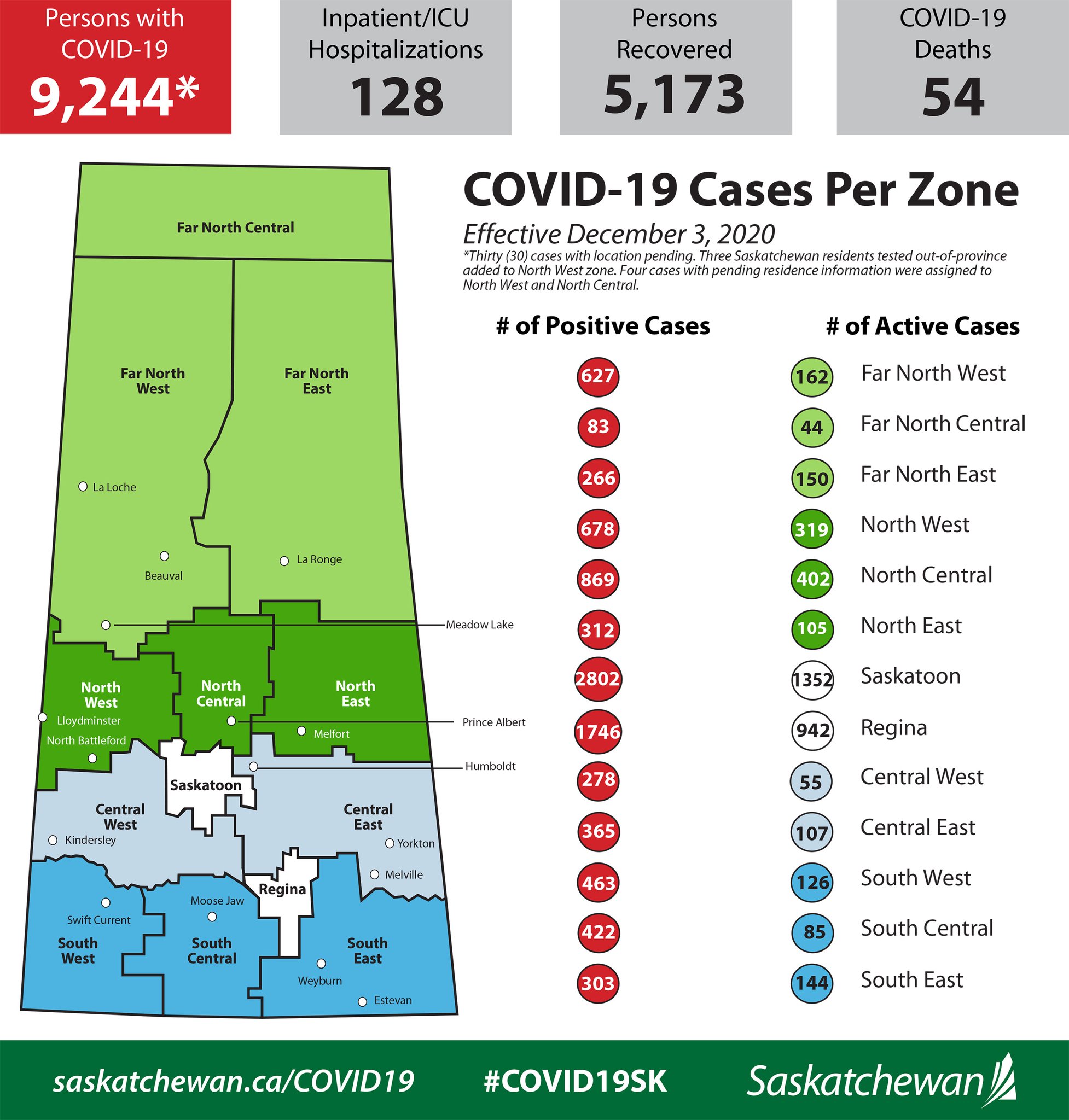 128 people are in hospital. 104 are receiving inpatient care: one in the Far North West, eight in the North West, nine in the North Central, one in the North East, 41 in the Saskatoon, two in the Central East, 20 in the Regina, two in the South West, and 20 in the South East zones.  24 people are in intensive care: one in the North West, three in the North Central, 11 in the Saskatoon and nine in the Regina zones.
3,247 tests were processed on Wednesday bringing the provincial total to 353,638.