COVID-19 numbers are falling.
The daily report from the government shows there were 114 new cases of the virus on Wednesday with 147 recoveries putting the active case count at 1,935.
There were no deaths being reported Thursday. That is the first day there has not been a death recorded since January 14.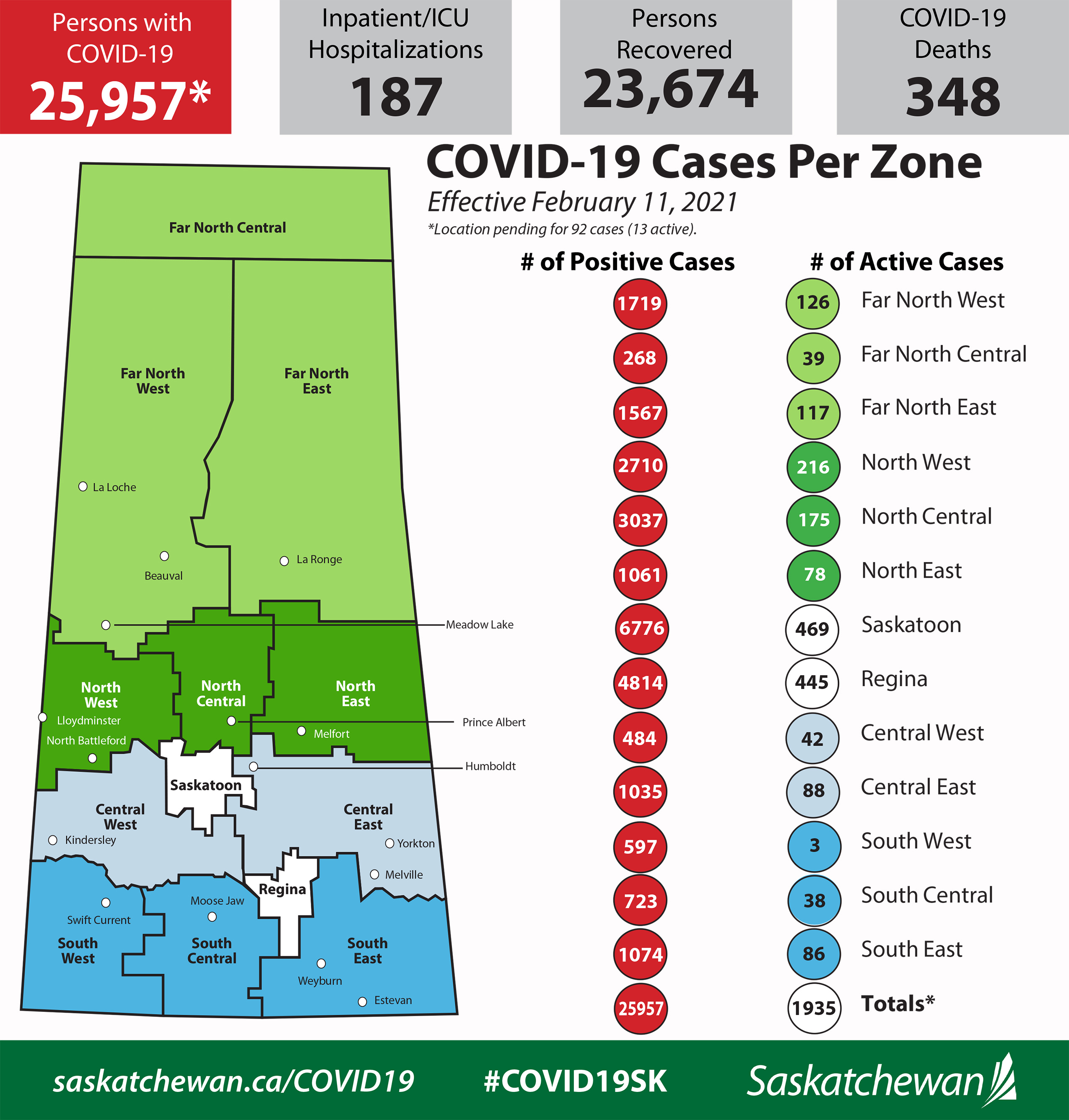 The new cases are located in the Far North West (5), Far North Central (4), Far North East (3), North West (15), North Central (3), North East (3), Saskatoon (52), Central West (2), Central East (4), Regina (17), South West (1), South Central (4), and South East (1) zones.
187 people are in hospital with 24 of those 187 getting intensive care.
The seven-day daily average is now 182 or 14.8 new cases per 100,000 population, The number has not been at that level since January 3.
On the vaccination front, were 793 COVID-19 vaccine doses administered Wednesday in Saskatchewan, bringing the total number of vaccines administered in the province to 46,263. With this, 104 per cent of the doses received have been administered to date. This overage is due to efficiencies in drawing extra doses from vials of vaccine received.