195 new COVID-19 cases are being reported in Saskatchewan on Friday along with two more deaths.
The deaths are someone in their 40's from the Saskatoon zone and someone over the age of 80 from the east-central zone.
With 256 recoveries, the active case count is now at 1,900.   The seven-day daily average is at 170 or 13.9 cases per 100,000 population.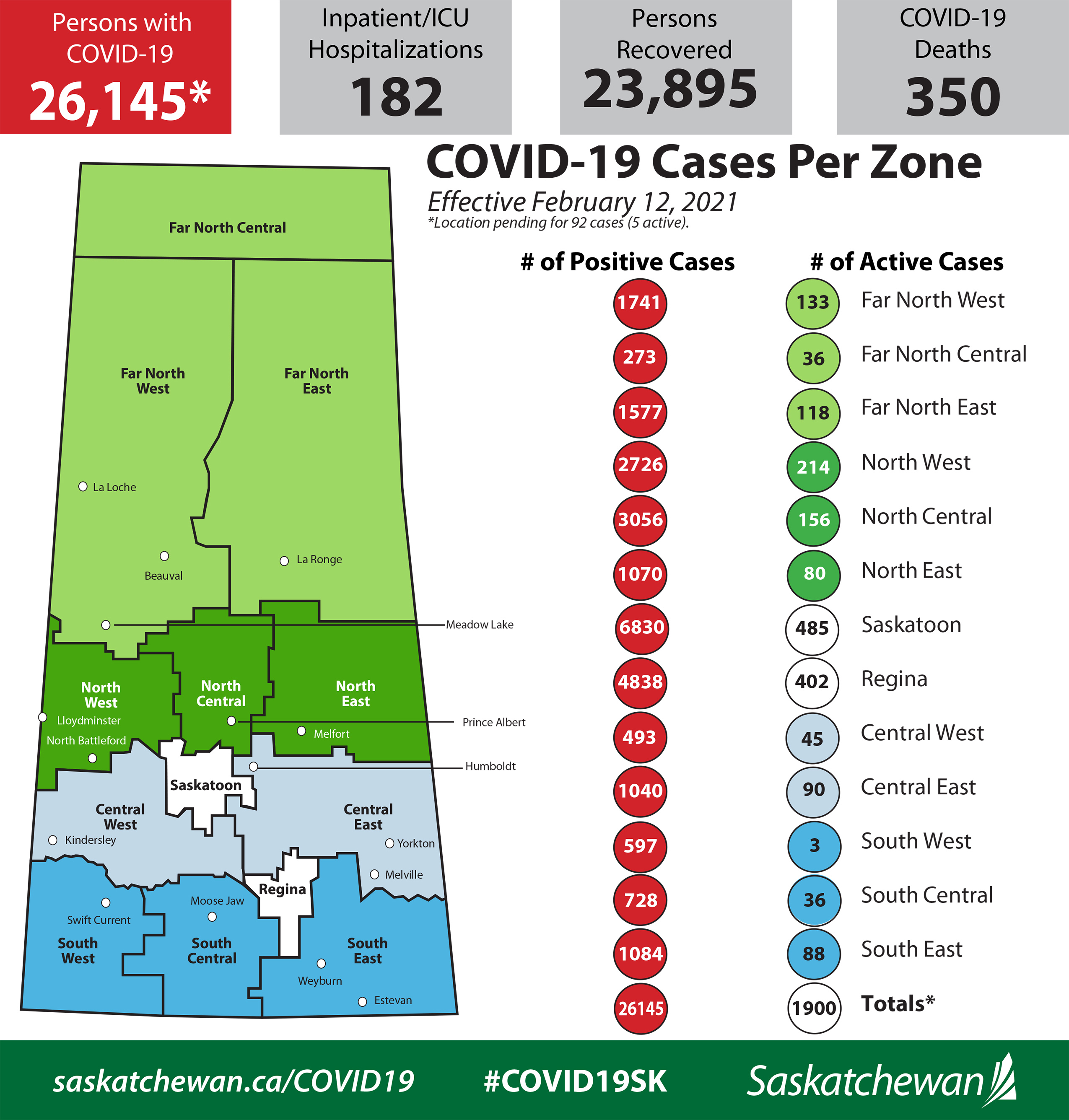 The new cases are located in the Far North West (21), Far North Central (5), Far North East (9), North West (16), North Central (19), North East (9), Saskatoon (54), Central West (9), Central East (6), Regina (27), South Central (5) and South East (10) zones. Five cases are pending resident information.
Five pending residence cases have been assigned to the following zones: Far North West (1), Far North East (1) and Regina (3).
182 people are in hospital including 46 in Regina. 23 of those 182 are in intensive care including eight in Regina.
Only  525 COVID-19 vaccine doses were administered yesterday in Saskatchewan, bringing the total number of vaccines administered in the province to 46,788. With this, 101 per cent of the doses received have been administered to date. This overage is due to efficiencies in drawing extra doses from vials of vaccine received.
Saskatchewan will receive less Moderna vaccine than originally expected for the week of February 22. In light of this reduction, the Ministry of Health and the Saskatchewan Health Authority will need to review distribution plans.