It is good news for the Riders offence that has sputtered for most of the 2021 campaign.
In a game that the team really has to come out victorious in if they want to host a playoff game,  the green-and-white will welcome back Shaq Evans to the roster as well as adding recent signee Duke Williams.  Williams will take the spot of Ricardo Louis on the roster.
One other item of note is that A.C Leonard is listed on the depth chart after suffering a knee injury in practice this week.  Head Coach Craig Dickenson had said he is 5o-50 so whether or not he starts is not known.  As an insurance policy, the team is moving DE Keion Adams back onto the active roster.   One other move on the defensive side of the ball sees Jeremy Clark starting in the secondary in place of the injured Blace Brown.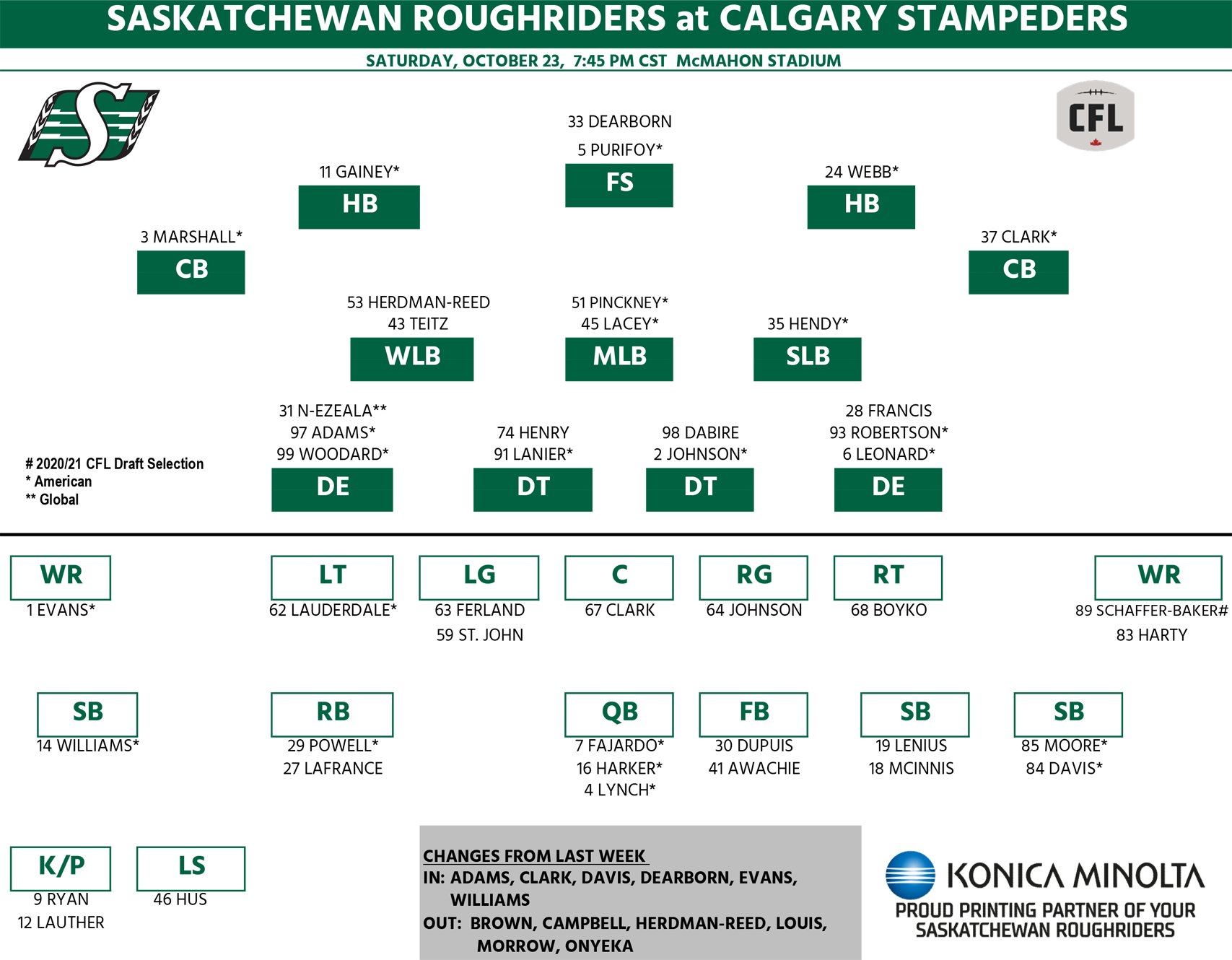 620 CKRM will have the game starting with the pre-game show at 4:30 followed by the play-by-play at 7:45