The depth chart for Sunday's Western Final has been released by the Riders.   It shows defensive lineman A.C Leonard patrolling one defensive end spot which is good news for the green-and-white after he suffered a hip injury that had him questionable for the contest.
While Leonard appears to be a go, the same can not be said for receiver Duke Williams who has been bothered by a turf toe.  He is listed as a game-time decision.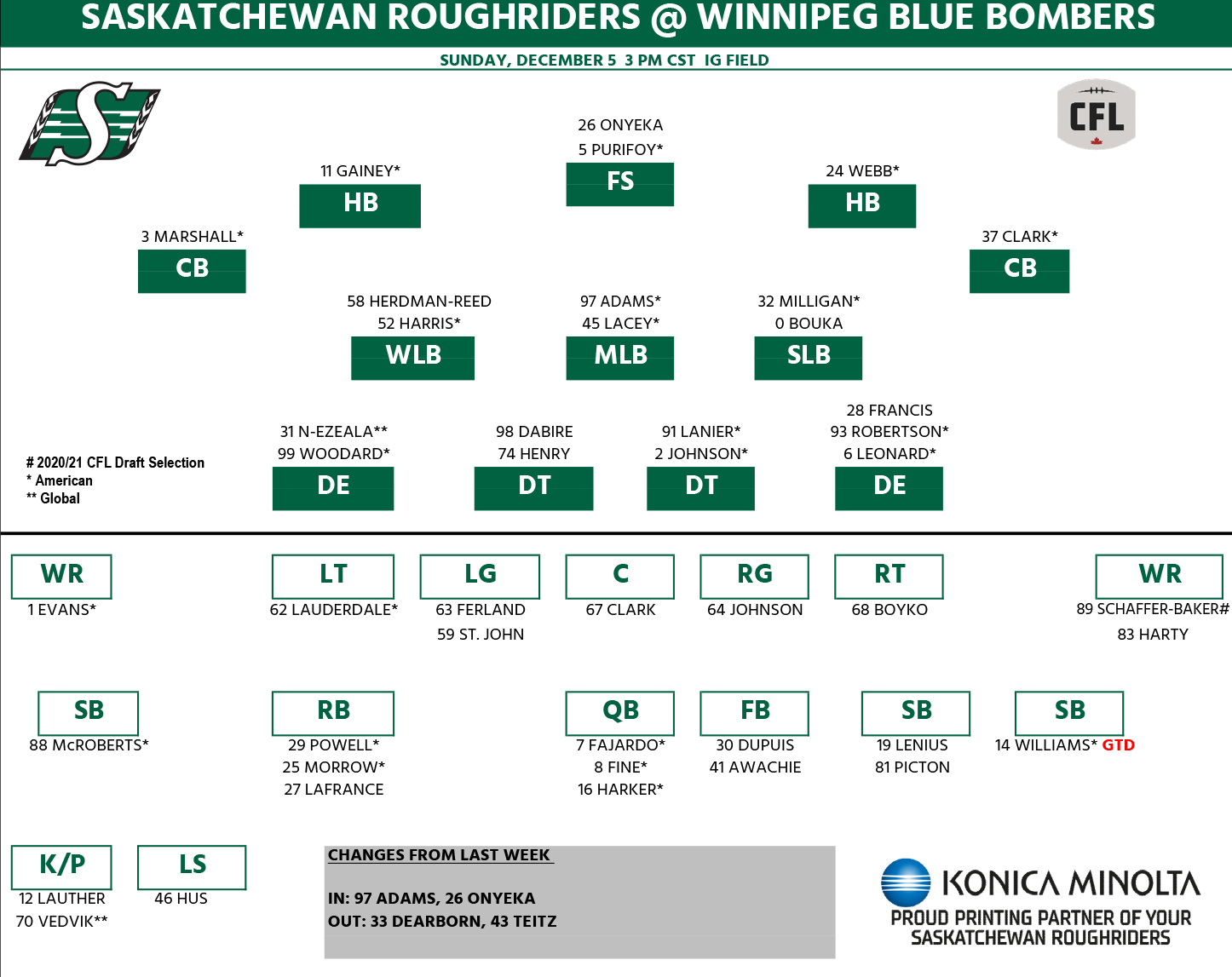 The Riders look to do to the Bombers what Winnipeg did to them in the 2019 Western Final and beat them on their own field to advance to the Grey Cup in Hamilton December 12 against either the Toronto Argonauts or the Hamilton Tiger-Cats.
620 CKRM will start its coverage of the game with Michael Ball and guests at noon with the pre-game show followed by Derek Taylor and Luc Mullinder with the play-by-play at 3.