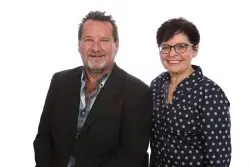 Wake up with a smile on your face. Jamie Lewis and Gloria Evans wake up southern Saskatchewan with a great mix of information, entertainment and details on the community events happening near you!  Don't miss Country Music News, the Smokin' Oldie and of course Country's Greatest Hits!
Latest From The Morning Run
No feed items available at this time.