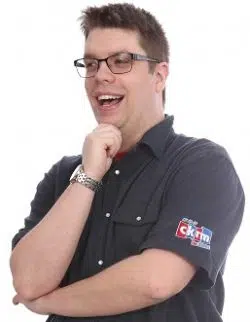 When the sun goes down, Nevan fires up Country's Greatest Hits! As Southern Saskatchewan's only live country music show at night, he will keep you up to speed with everything you need to know. Plus he'll spin an hour of your 90's favourites with 90's at 9! Stay connected with Nevan!
Saskatchewan @ Night
Mon-Fri 6:30p-11:00p

Studio Line:

(306)936-6262 In-Town
(866)767-0620 Toll-Free

E-Mail Nevan
Latest From The Mind Of Nevan
No feed items available at this time.